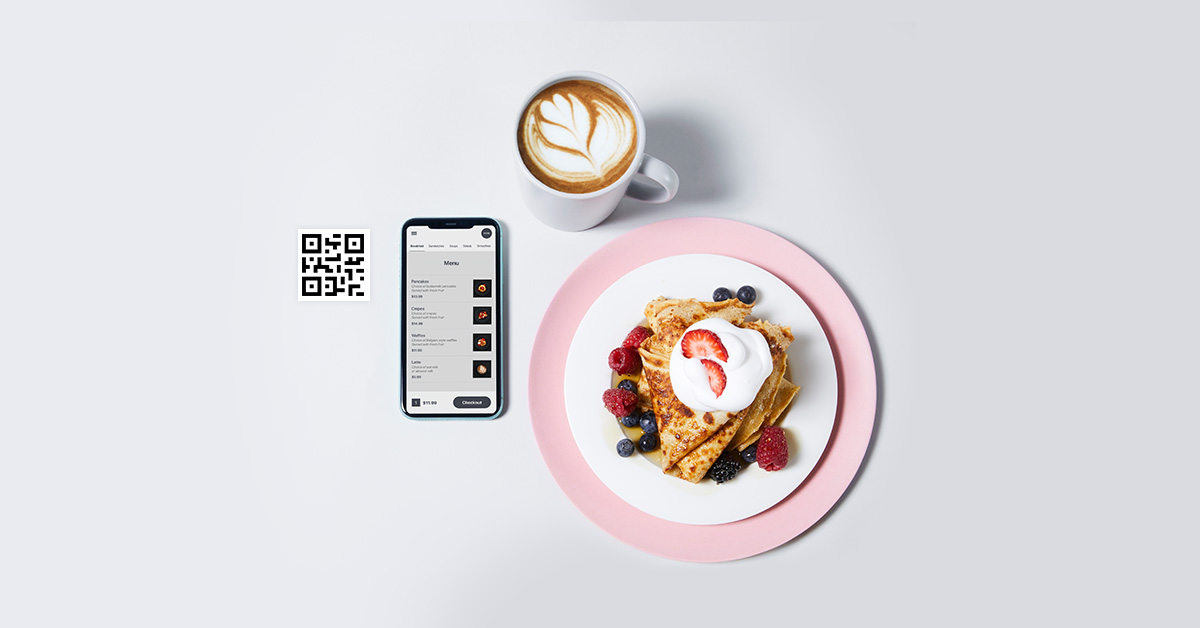 Running a restaurant looks a little different now. While restaurants around the world have quickly jumped back into the culinary hustle, many have also realized it's not as simple as picking back up where they left off. Diners have been aching to return to dining rooms, with many restaurants functioning at full capacity, but staffing is an entirely different story. An industry once filled with eager applicants is now plastered with job ads, as restaurateurs try to keep their businesses running at full speed. It's safe to say that the age of staffing abundance is currently on pause. 
While it's too early to tell if and when the industry will get back to its usual rhythm, restaurants are now settling into new challenges and scrambling to figure out solutions. For many, the solution is clear: automation. Using technology like online and QR code ordering is proving to be a lifesaver for restaurants trying to keep serving amidst a labor shortage. So much so that 87% of respondents from our Hospitality State of the Industry Report agree that new technology adoption over the last two years has been critical for their business' survival. 
Finding new ways to automate certain tasks is proving essential for restaurants working with limited staff. In this article we'll cover the benefits of automating the ordering process and how to use QR and online ordering to keep serving with limited staff. 
2021 Global State of the Hospitality Industry Report
We surveyed over 2,000 restaurantt opereators and guests to find out how this year has changed operations and consumer preferences. Find out more about the hospitality industry today.
What is QR code ordering?
QR code ordering is a method of digitizing your menu and ordering process. Restaurants use QR codes by placing them on tables or counters, allowing customers to access the menu with their smartphones. While QR codes in restaurants originally took off in 2020 as a way to reduce customer touchpoints, they have now become key ordering tools for restaurants with limited staff. Restaurants usually place QR code images on tables, doors, cards or in strategic areas around the dining room.  
How does online ordering work for restaurants? 
Online ordering allows customers to place orders for pickup, tableside and even delivery on their phones, computers or any device with an online connection. When integrated with a point of sale, online ordering lets restaurants see their orders in one place and manage them as part of their regular operations.
How to use online and QR code ordering to manage the labor shortage
Cut out third party fees
Let customers order from their phones
Serve more customers with limited staff
Focus on customer service
Offer contactless payments
Cut out third-party fees
Third-party service providers can have steep fees when it comes to delivery and pickup. Opting for an online ordering system that's integrated with your restaurant platform cuts out the middleman and reduces your costs substantially, letting you make more money on your added revenue streams. With staffing competition at an all-time high, reducing costs in other areas of your business will help you offer more interesting wages to attract talent. 
Having your own online ordering system also gives you more control on the look and feel of your ordering platform. The right online ordering system allows you to create your own branded ordering system, so your brand stays consistent across all platforms. 
Let customers order from their phones with QR code ordering
For dine-in customers, QR code ordering lets customers place orders directly from their phones. With a QR code menu, tableside ordering is easy, letting you serve customers in your dining room with limited staff. This gives customers the flexibility to order what they want, when they want, without having to wait for a server. Customers will also be able to place their orders faster since they won't have to wait for staff to check in on them. 
Serve more customers with limited staff 
Offering online and QR code ordering lets you handle more orders, even if you're low on staff. With online ordering, customers can place orders wherever they are. If you have too many delivery or pickup orders coming in and not enough staff, you can even manage when you can receive orders. An online ordering system lets you adjust prep and pick-up times during peak hours and busy shifts. As customers handle the actual ordering themselves, you'll need less staff on the floor. 
Focus on customer service
Now that your staff doesn't need to worry about taking orders or payments, they can focus on stepping up customer service, and improving the overall experience for your customers. Since orders come in directly from customers, there is also less room for human error that might take place during a busy shift. QR code ordering makes sure that the orders that get to the kitchen are exactly what your customer ordered. This means less back and forth for your limited staff. Available staff will have more time to check in on customers, make sure orders are coming out in a timely manner, or lend a hand wherever needed. 
Offer contactless payments
With QR code and online ordering, customers can also pay directly from their phones. Staff will no longer need to bring in a payment terminal as customers can complete the ordering process themselves. Offering contactless payments from their phone means less staff running around, or customers waiting for bills. Contactless payments also add a layer of safety between your customer and employees, as it removes surface touchpoints and limits interaction between staff and customers.  
Beef up your staffing with Lightspeed Order Ahead
While nothing beats having a fully staffed front and back of house, having an integrated restaurant platform and online ordering system helps you better manage your operations no matter what the future brings. With Lightspeed Order Ahead, customers can take control over their ordering experience and order online for delivery, takeout and tableside. Whether you're fully staffed or short-handed, Order Ahead lets you automate your ordering process, freeing up staff to perform key functions that focus on the customer experience, rather than order taking. 
Looking to step up your staff with online ordering? Talk to one of our experts to find out more.