Lightspeed launches the first of a series of industry table talks 
on the future of business at Brooklyn's Clover Hill restaurant. 
Insights and inspiration are both on the menu. 
This summer, on a balmy summer evening we headed out for drinks at one of Brooklyn's most popular spots: Clover Hill. A cozy and inviting 26-seater space, Clover Hill is known for their contemporary cuisine that boasts top-shelf seasonal ingredients, irresistible sauces and unexpected flavor combinations, that have earned partners Clay Castillo, Gabriel Merino and Executive Chef, Charlie Mitchell a Michelin Star. But Clover Hill holds a special place in our hearts as part of the Lightspeed family, and on this particular night— amidst the click of wine glasses and echoes of laughter— we sat to feast on what the future holds.  
This Lightspeed industry table talk is the first in a series of upcoming events that will travel the globe. Lightspeed's mission is to deliver innovation and ease to sophisticated business owners— empowering them to scale, grow and face the future with confidence. Bringing together the best of the best from across different industries in retail, hospitality and beyond— entrepreneurs, operators, media and technology, we'll explore these big issues together. And as we've all discovered from the last few years, nothing beats a dinner with friends—and face to face conversations are where the best of ourselves is revealed. So in this spirit, pull up a chair, you've got a seat at the table—and the service is about to begin…
What's on the menu: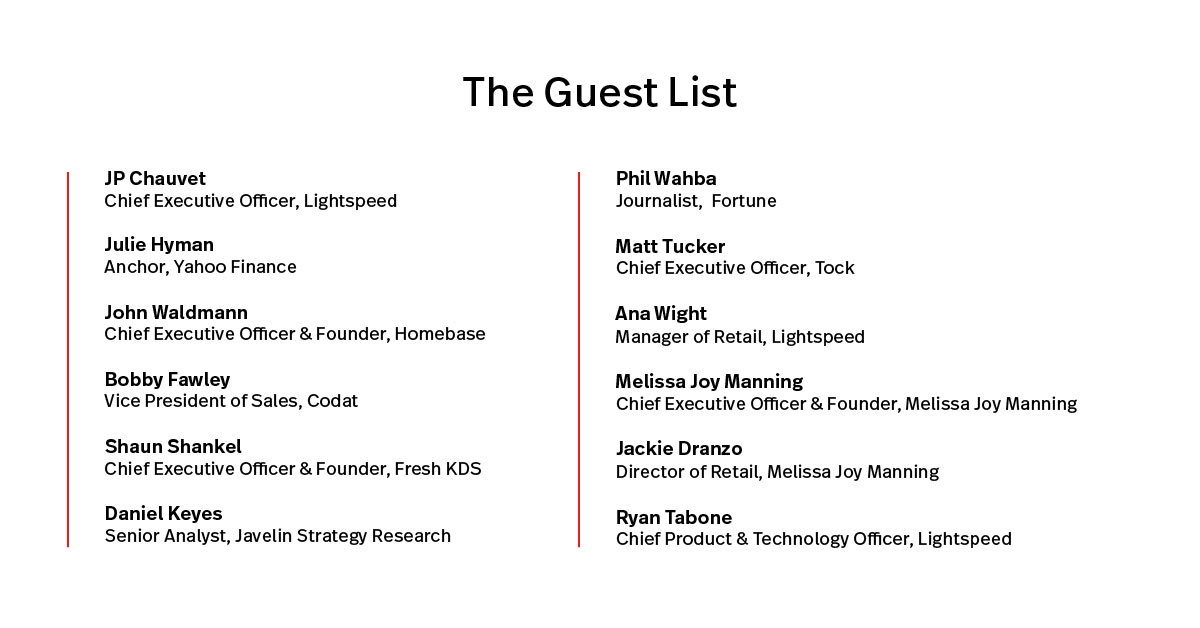 On the growing allure of personalization
Lightspeed CEO JP Chauvet opens the evening's discussion posing a question to the business owners at the table: has anyone noticed specific trends emerging? Melissa Joy Manning, owner, designer and founder of Melissa Joy Manning jewelry, and a Lightspeed customer,  talks about how customization is booming.
Melissa Joy Manning:
"With increased investment in my field… It's given us an opportunity to see where we can set ourselves apart—that's come to us in the form of customization. We've seen that most people want to design their own piece… It allows customers to be a participant in the brand.
 Julie Hyman
"How did you realize that [personalization] is a trend that's working?"
MJM:
"Correct."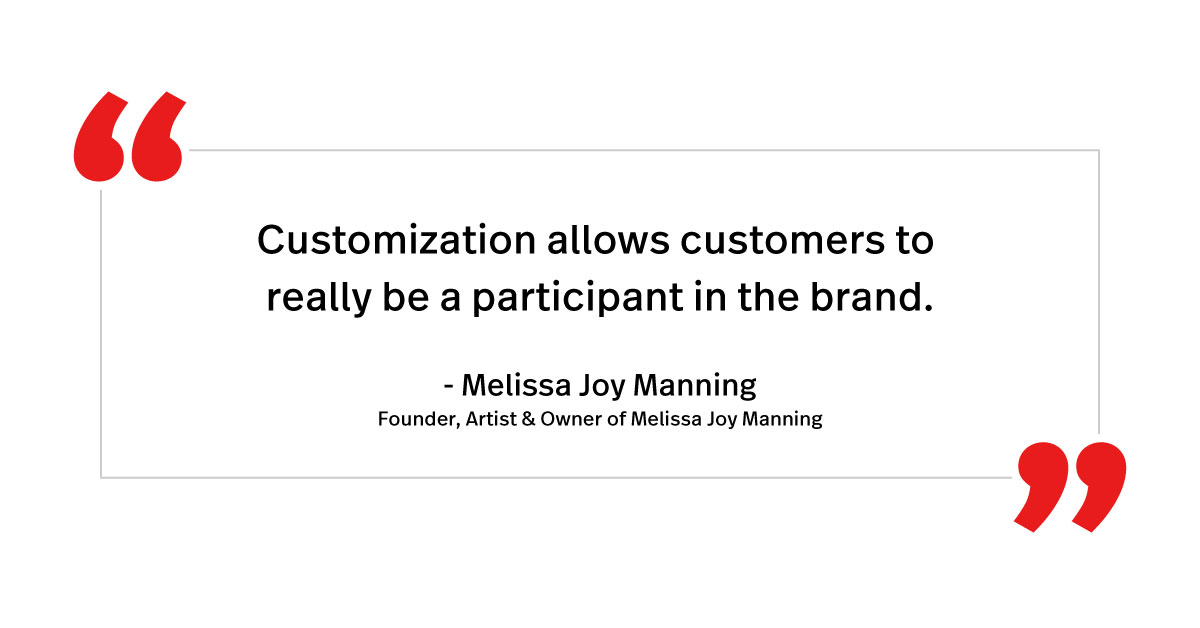 On the power of unified payments
The conversation pivots to how unified payments is powerful as a means to streamline complicated processes and reduce human error and fraud. By eliminating complications between third parties and reducing backend workloads, embedded payments empower business owners and operators to take back their time and create an elevated experience for their customers.
JH: 
"Let's discuss embedded payments… I want to talk about the difference that it's making."
Daniel Keyes
"Absolutely. Technology has caught up to the point where there are opportunities to make payments disappear. I heard you say earlier that the kitchen is the heart of everything. Conversely, payments are unappealing. Payments are friction. We'd all rather acquire something and not have to pay for it. So the more you can make payments disappear [for the customer], the better. And that's where embedded payments can help with that process. When you book an Uber, you barely notice you're paying…it's really kind of an afterthought. And that's what everyone wants… That's the goal."
JH:
"And is there receptivity to embedded payments?"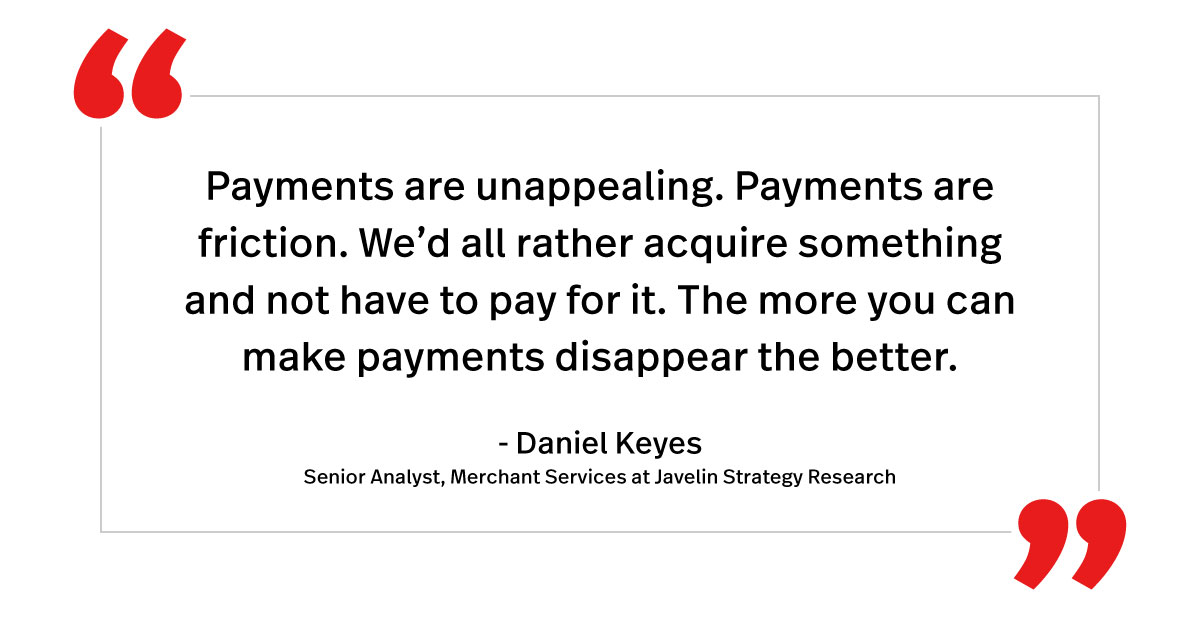 DK: 
"Payments are not something that everyone is knowledgeable about. Merchants have a lot on their plate and payments typically are not their expertise—and that's where companies like Lightspeed come in and help them deploy those things… Education is really important. You need to see the opportunities and possibilities."
JH: 
"When I think about frictionless payments, the hugest iteration of that is Disney World. When you have a bracelet around your wrist and everywhere you go, you scan the bracelet…You spend more if you're not really thinking about it. What's your experience Melissa?"
MJM:
"It was atrocious before [we switched to Lightspeed]. The amount of time that we would have to allocate to our bookkeeper to balance all of it was a pain… even the lag that you take a payment one day and it shows up three days later. I was like, "Why is this so hard?" So when Lightspeed approached me… they did a great job of making it easy to understand, feasible to integrate and that everything is in one place.  It's a no brainer."
JH:
"When we talk about cost, do businesses see a bump in revenue because there's that ease of payment?"
JP:
"Convenience is key for the experience. We just launched 'tap' for hospitality. There's no more payment terminal. You tap your card and you're gone. The process is incredibly efficient, which means waiters can serve more tables. That's why embedded payments is the way to go. We hear from our customers that they would rather have transparency… It's a market where there's been way too much money made for way too little technology given to customers. Those times are changing—now, slicker companies are providing a much better service at a much lower cost."
Ready to take more payments?
Find out if Lightspeed Mobile Tap is a good fit for your business.
On AI's impact and potential 
Artificial intelligence and language model processing platforms like ChatGPT have been on everyone's minds this year. The conversation at Clover Hill wouldn't be complete without our industry leaders giving their impressions of what these tools mean to them and how they see it shaping possibilities for the future.  From creating more accessibility and enhancing customer support experiences through to fears of diminishing that unmistakable human touch—there's no doubt AI's impact is long reaching and just begun to make waves. 
Ryan Tabone 
"It's an amazing time! What's interesting and why AI is so top of mind today, is with these large language models, [like] ChatGPT…you're able to approach technology in a way that you couldn't before. You've lowered the bar to entry. Now you can simplify more of what you are doing. This technology can generate language or generate content—and that can be used for any number of things."
JP:
"I understand there are short term benefits but there's a piece of me that's like, what does this mean long term? That's the scary part. It's like, what does this mean for the quirkiness of people that everybody loves?"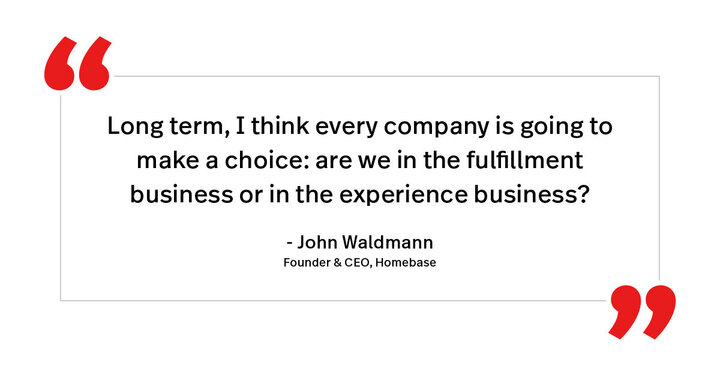 Phil Wahba:
"Definitely. It's a central part of going to a restaurant: the waiter… I hate these restaurants where you're given a menu with a QR code! If you want a wine suggestion, it's fun to chit chat with the server. That's part of the experience. I'm not afraid of AI. As somebody who covered retail for a long time, much of what was promised never happened. I've been shopping with Nordstrom for ten years and I still get random recommendations. Even though I only buy menswear, they keep sending me dress emails. Let's not give these robots too much credit." 
John Waldman:
"Long term, I think every company is going to make a choice: are we in the fulfillment business or in the experience business? Technology is going to make a huge impact on both. Every business is going to have to choose."
JP
"Technology should serve what you hate. I don't believe AI is going to remove the experience component. For us at Lightspeed, the goal is to enable and empower the person giving you the experience to know enough, so that it can be even better… It's about bringing to the surface useful information to create an elevated experience."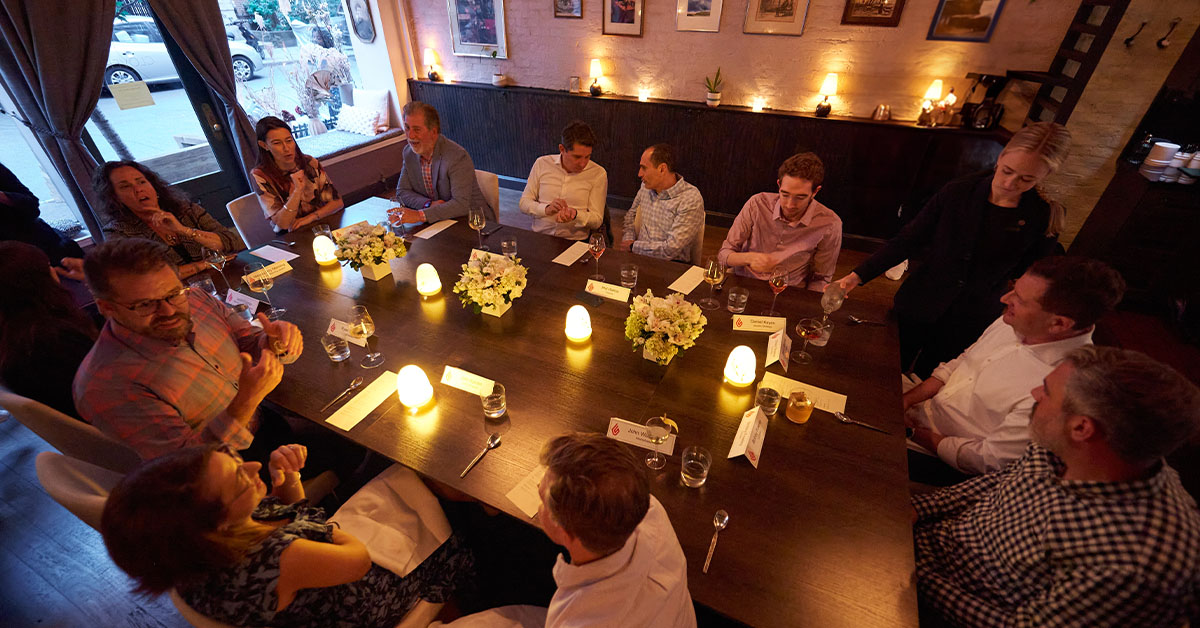 What's next for our Light Source industry table talk series
Still hungry? That's perfect. We've just begun cooking up our industry table talks. From what trends are on the horizon to product updates and new technologies that impact your day-to-day operations, no topic is off limits. Look out for our next industry table talk this Fall23 in Toronto. And we'll be distilling the very best bites right here. Stay tuned.