54 holes, three distinct course layouts, numerous accolades, one exciting path ahead: TPC Toronto at Osprey Valley is already one of Canada's most acclaimed public golf destinations, and the future only looks brighter.
A background on TPC Toronto
Considering the scope of the property, the quality of the golf and their future plans, TPC Toronto is a facility with humble beginnings. It opened in 1992 as one course—the Heathlands—a fantastic links-style layout that sat off the beaten path and stayed a hidden gem in the Greater Toronto Area for years.
Flashforward 30 years, and TPC Toronto has grown into a world-class public golf destination.
The facility added two more highly acclaimed, highly distinctive 18-hole layouts—the Hoot course and the North course—and in 2018, it became the only Canadian facility to join the TPC Network: a collection of courses across North America that are closely partnered with the PGA TOUR.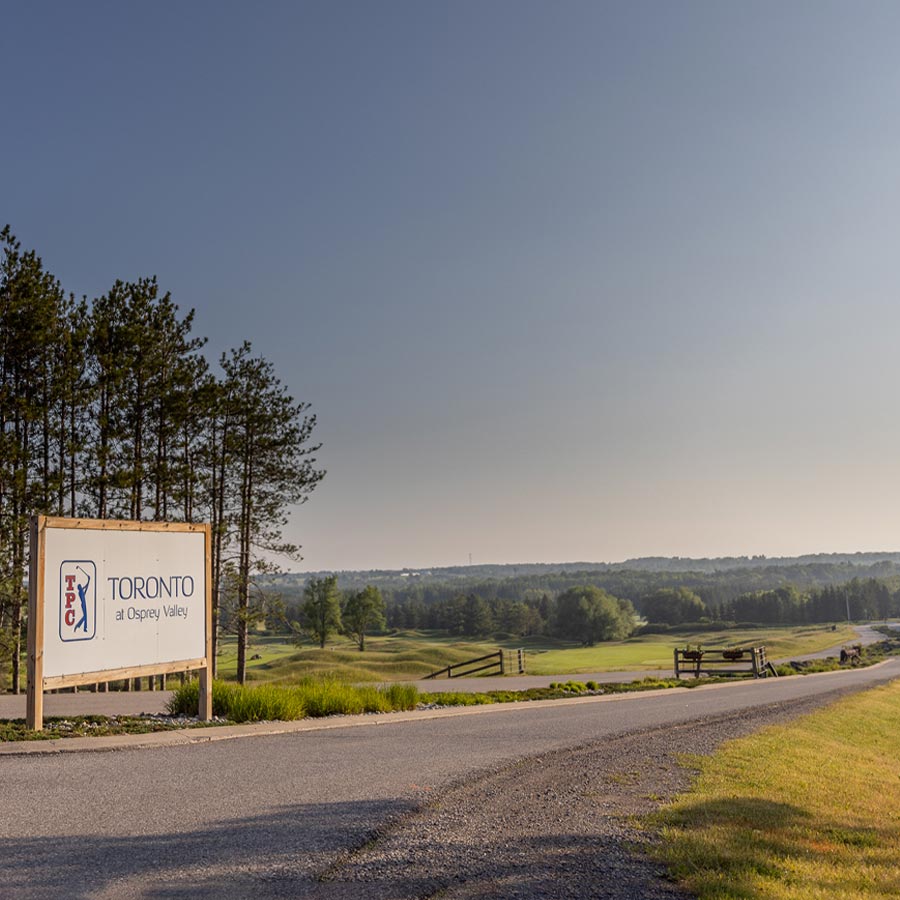 Bold new renovations, amenities and accommodations
In 2021, TPC Toronto set course for the future by initiating a significant expansion of their on-site amenities: two new clubhouses, an event space and stay-and-play accommodations. Not only will these new additions help to enhance the customer experience, but they will help to raise TPC Toronto's profile even further.
The facility is also currently renovating the North Course to deliver an even better on-course experience for golfers of all skill levels.
TPC Toronto and Golf Canada partnership
As if the renovation plans weren't enough, TPC Toronto announced in 2022 that they would be partnering with Golf Canada on a bold new vision for the property. The partnership will see Golf Canada move their headquarters to TPC Toronto and create a new campus that will also include the headquarters for The First Tee – Canada as well as the Canadian Golf Hall of Fame.
With these plans in full swing, TPC Toronto is set to become a home for Canadian golf and a focal point for the game's past, present and future in Canada.
Ambitious growth requires the right technology partner
We've spent a lot of time thinking about what to do here, planning what to do here, and all of that was done with a vision to ultimately build one of Canada's great golf destinations.
– Chris Humeniuk, President, TPC Toronto 
Given the growth and complexity of operations at TPC Toronto, President Chris Humeniuk knew that he needed a technology partner that could keep up and scale with the facility's ambitious plans:
Their previous system used old, inflexible code, and the team at TPC Toronto needed software with an API that allowed them to customize and leverage more tools as the facility expanded
With customer experience at a premium, they wanted a platform that could help them understand their golfers better, communicate effectively to different audiences and deliver a seamless experience online and at the facility
Given that changing software and implementing a new system can be a challenge, Humeniuk wanted to go with a partner who would make the onboarding process simple, efficient and effective
Ultimately, TPC Toronto wanted golf course management software that made sense for the staff and for the customer.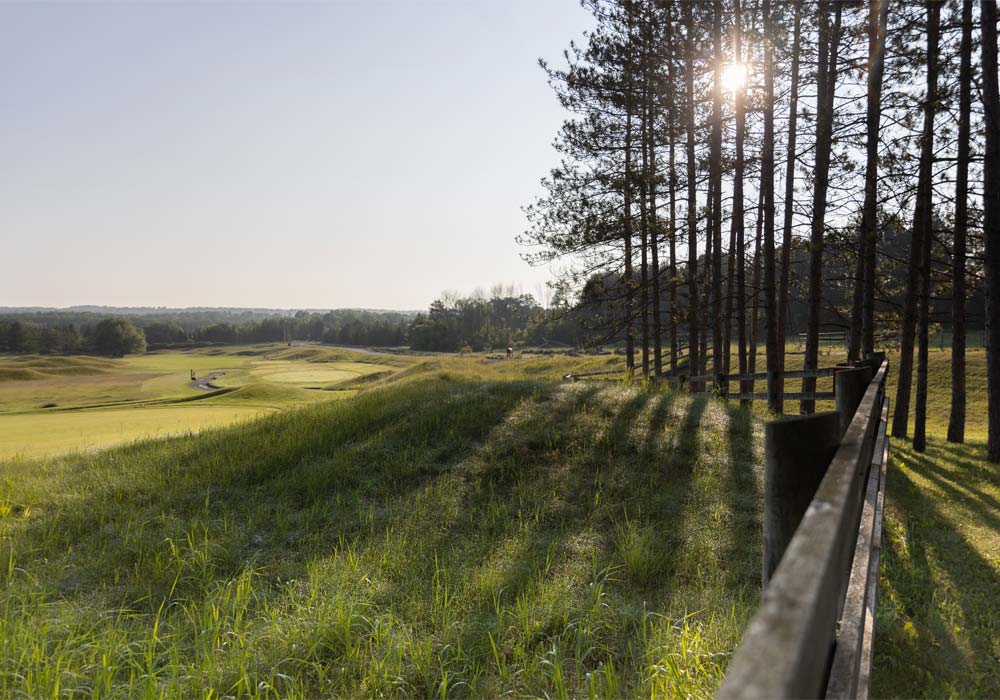 Lightspeed delivered what TPC Toronto was looking for
What initially impressed Humeniuk most about the switch to Lightspeed was the ease of onboarding and customer support:
"Lightspeed sat right beside us all the way through the implementation process and really made it easy for our team to transition to a new system."
From that point forward, Humeniuk recognized that Lightspeed can scale with the facility:
"With each phase of implementation, we've realized Lightspeed has the ability to grow with us."
Simplifying operations, tending to the golfer experience
Lightspeed is a key part of TPC Toronto's day-to-day operations. From tee sheet management, retail & restaurant POS and payment processing to business intelligence, sales, marketing and inventory management, the platform's simplicity and versatility are major assets for the facility.
For Brian Decker, TPC Toronto's Director of Marketing and Communications, Lightspeed's data capture and reporting functionality make it far easier for TPC Toronto to understand its customers, communicate effectively and deliver the right experience, at the right time:
"Lightspeed has been great for providing us with a tremendous amount of data. When customers are on site, what do they spend their money on? What do they like to do? Where are they coming from? That data gives us a real checkpoint and helps us make smarter decisions throughout the business."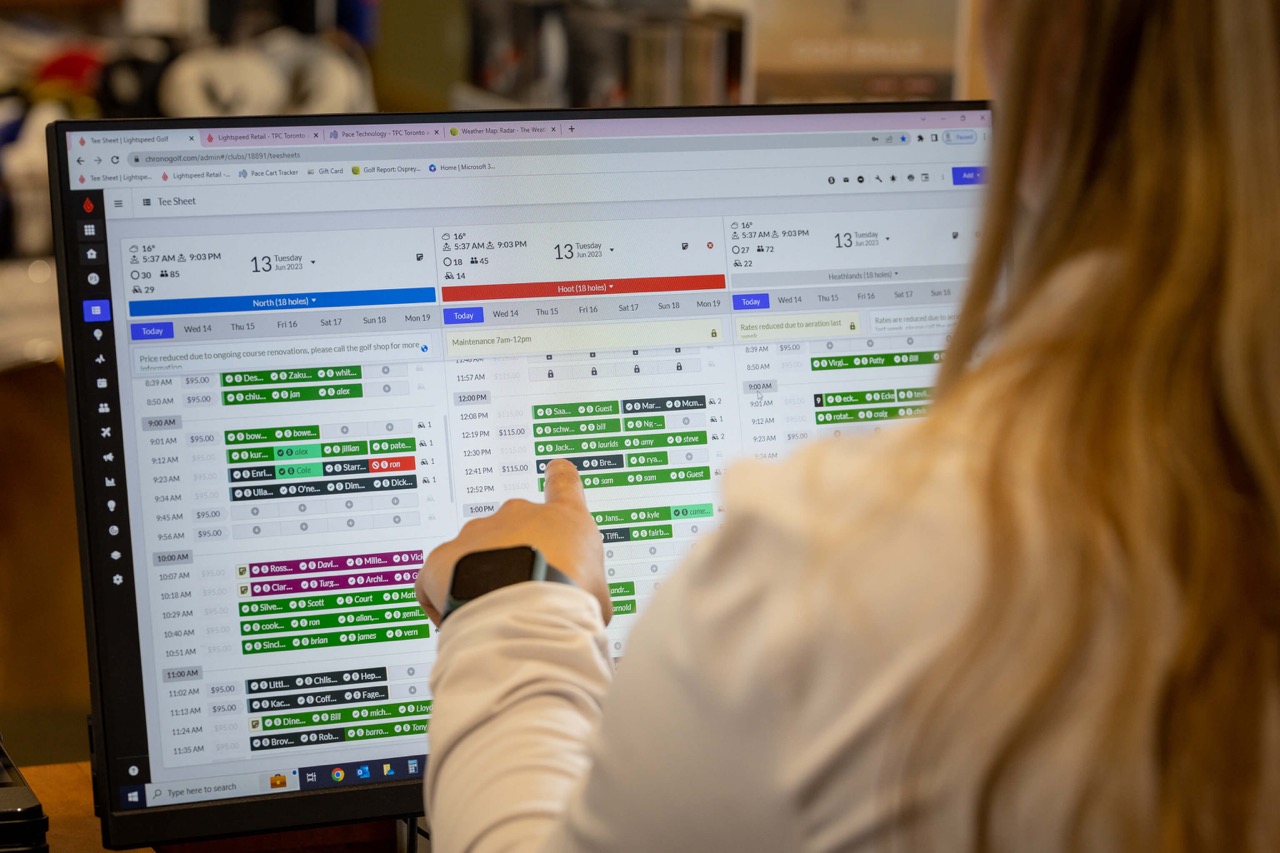 The perfect partner for a period of growth and change
For a facility that prizes the customer experience and aims to set their staff up for success, TPC Toronto needed a technology partner that delivered on both sides of the register. During a period of growth and change, simplicity, functionality and efficiency are essential.
"This is a transformative time, and having a partner like Lightspeed that allows us to have all those different customer touch points and provide a seamless experience has been a really big priority for us. We really needed a partner who could help us transition from our early stage to the next stage."
Ready to take your golf course to the next level?
TPC Toronto uses Lightspeed Golf because it can scale with their facility and for its ability to deliver on a day-to-day basis. If you'd like to learn more about how Lightspeed Golf can work for your golf facility, talk to one of our golf experts today.