The concept is simple—fresh, local ingredients prepared with love and attention—yet the execution is anything but. Brodie Somerville spent years working in some of the most prestigious restaurants in the world. Within the walls of Michelin-starred restaurants, he honed his craft, but he never lost his passion for the farm fresh, home cooked food he grew up with. 
Now, he's bringing elevated plant-based comfort cuisine to the masses with Maynard, a fast casual vegetarian and vegan restaurant in Montreal's Plateau neighborhood.
Looking for a new POS?
In today's competitive hospitality landscape, you need tools that support your business as it grows. Ask these 11 questions to find the right POS for your restaurant.
Not your typical burger joint 
A vegetarian since 2008, Somerville was getting bored of eating the same 'brand name' veggie burger and french fries, when looking for a take-out or speedy sit-in option. While vegetarian and vegan options have greatly improved over the years, it's still wildly underrepresented in quick service. 
"I wanted quality plant-based comfort food, and it just didn't exist," says Somerville. "I realized that if I wanted it and was looking for it, other people probably were too. And I come from that world of just do it, make it happen…So that's what I did."
At Maynard, Somerville applies the same philosophy and the passion-bordering-on-fanaticism he developed working in fine dining to comfort food like their Impossible Smash Burger and Tofu Nashville. "We use the same techniques, suppliers, and high-quality ingredients that are used in fine dining, but in a format and price point that's accessible to everyone."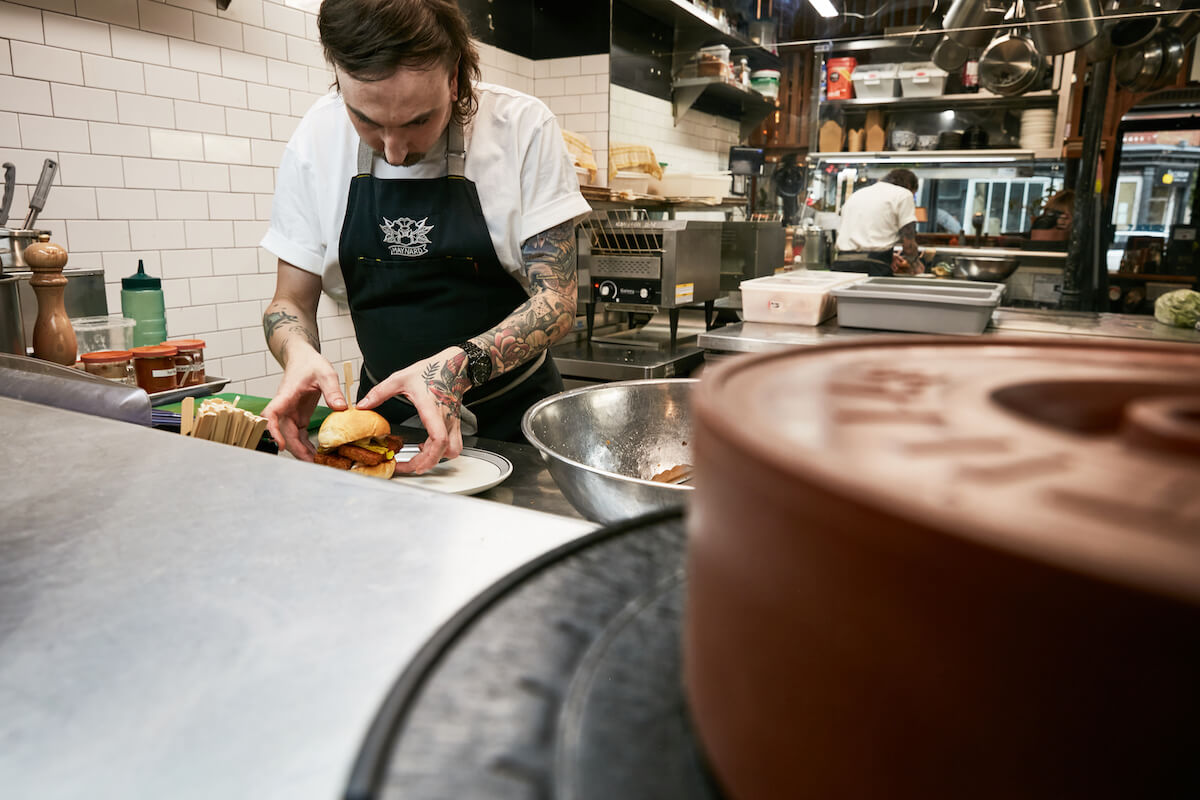 High quality ingredients 
For Somerville, farm-to-table, or buying as locally and direct as possible, was non-negotiable. Maynard is the first vegan restaurant to be recognized under the Aliments du Québec Au menu Program—more than 80% of all produce and products they use come from within 75 kilometers of the restaurant. 
Gaining in popularity, the farm-to-table movement is all about sourcing fresh, seasonal ingredients from local farmers and producers. Besides getting the highest quality ingredients, the model helps support local farmers and economies, and comes with a lower carbon footprint. While it's gained widespread acclaim, farm-to-table is not without its challenges—like juggling half a dozen suppliers for a single ingredient.
A juggling act
Just the idea of juggling a dozen suppliers would give many chefs nightmares—or having to change the menu every three weeks because that local ingredient went out of season. For Somerville, it's just part of the game with farm-to-table. Despite having as many as 6 suppliers for one ingredient, there are still times when he "just can't get the thing" because it didn't grow properly, or grow as much as expected.
"The menu reflects what we can get our hands on," explains Somerville. "It's a bit more of a juggling act. Sometimes I feel bad for my staff because the menu could change three times in a week if we couldn't get what we wanted, or if we found a way to make it better. Because if we find a better way, it will change. Our first priority is to put the best product we can on the plate every day."
To simplify operations, Somerville uses Lightspeed's one-stop restaurant management platform to keep track of suppliers, streamline ordering and payment processes, and get out-of-the-box delivery integrations.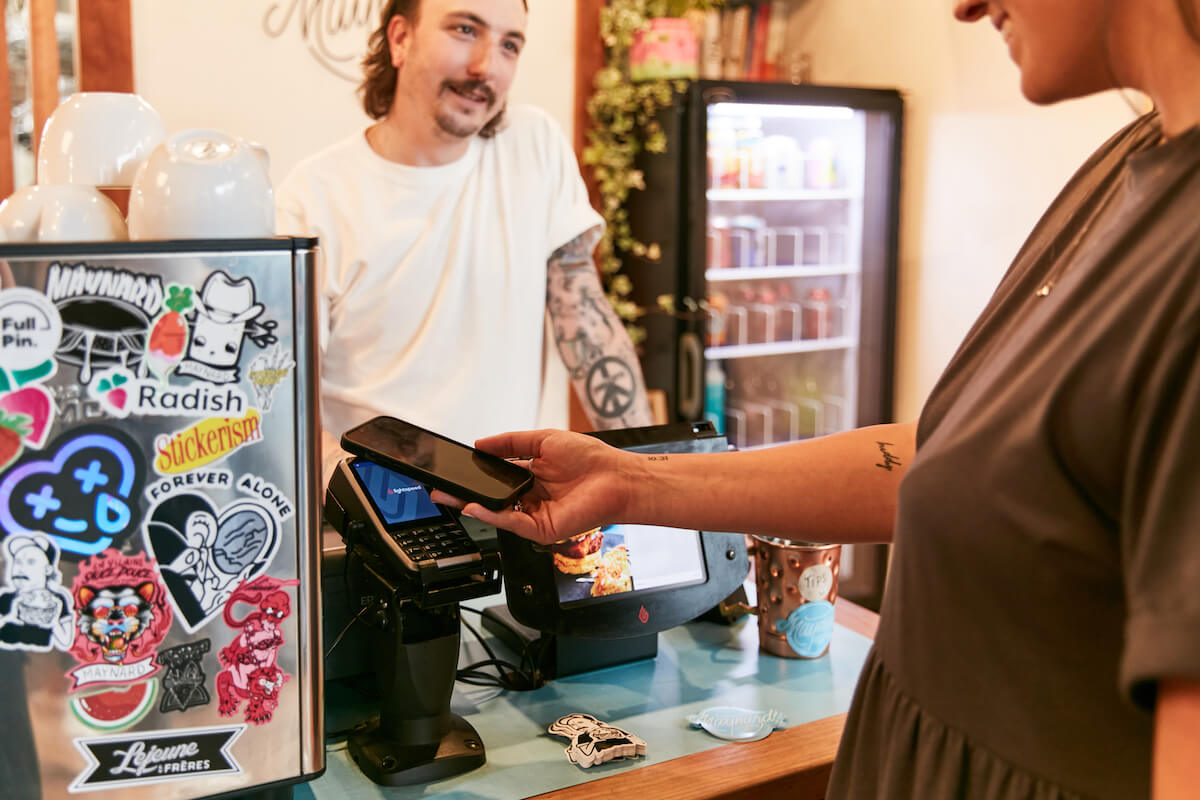 Just come on home
Maynard, named after Somerville's hometown, is his first solo project and he's gone in with a bang. From savory sauces and fresh bread to crispy, hand-cut fries, Somerville and his team take pride in making as much as possible in-house. By all accounts, they don't cut corners on anything and they certainly don't make it easy on themselves. Offering traditional brunch fair like hash browns, breakfast burritos and their very own Tofu & Waffles—a veggie friendly twist on chicken and waffles—they also have a full menu of traditionally meat-centric comfort goodies like wings, poutine, pogos and chili for vegetarians and vegans alike.  
"The inspiration for the restaurant is southern diner meets your grandma's kitchen," he explains. "When you come in, we're going to take care of you, we're going to take care of your family. That was the feeling I wanted for Maynard… The idea is to welcome you into our home." 
To find out more about how Lightspeed provides fast casual restaurants with best-in-class tools that streamline their business and help them reach their goals, talk to one of our experts.