Say hello to Melissa Joy Manning, the founder of the namesake fine jewelry brand known for its focus on sustainability and social responsibility. 
Melissa started the company 25 years ago with just $500, knocking on doors of stores she liked and asking them to carry her designs.
She has since expanded her business across multiple channels and locations. Today, her brand has grown to include two physical stores, a robust ecommerce site and several wholesale partners worldwide.
Melissa is also an active voice in the realm of sustainable and socially-conscious fashion, having pioneered meaningful conversations around ethical industry practices. 
We recently caught up with Melissa to discuss her entrepreneurial journey and her continued commitment to sustainability and social responsibility.
Prepare your business for the future of commerce
Download our free playbook and learn how to sell on different channels, boost loyalty and increase foot traffic with technology.
A sustainable and socially-conscious brand right from the start
The uniqueness of the Melissa Joy Manning brand lies in its commitment to sustainable, environmental and social manufacturing. Every piece of jewelry is handmade, using very few machines and creating a distinct handprint of the artisan. They use recycled metals, 14k gold, sterling silver and responsibly sourced stones.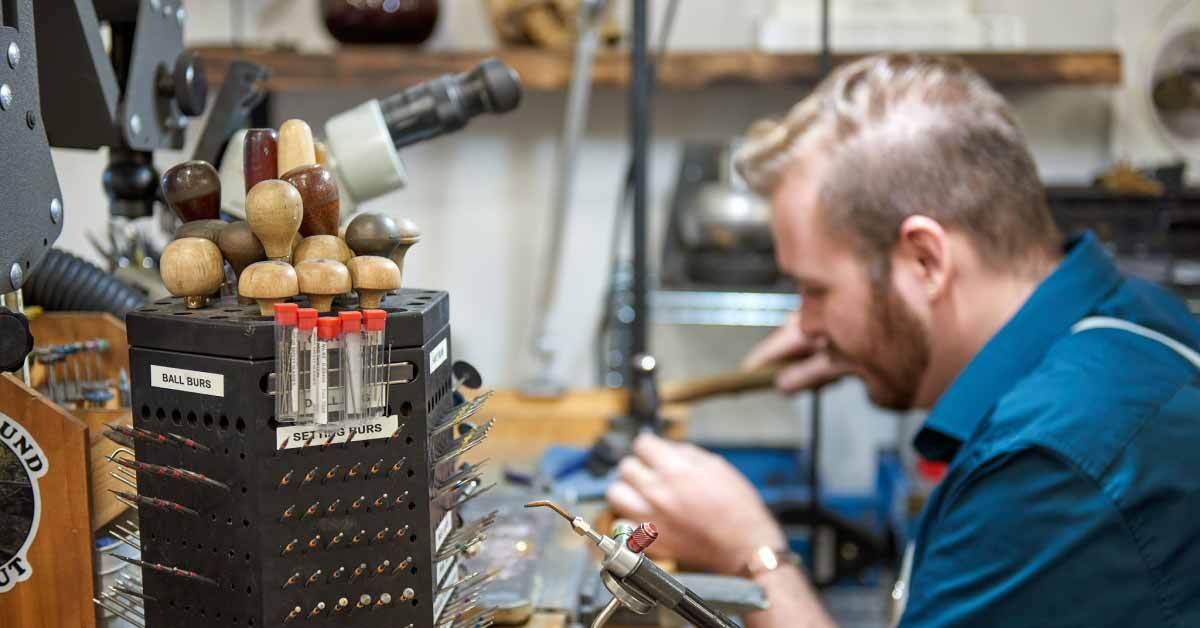 Melissa Joy Manning has been a sustainable and socially-conscious business from day one. As Melissa puts it, her brand has been implementing eco-friendly practices when "sustainability wasn't even a buzzword in fashion."
Leaning into nature and the power of personal responsibility
Melissa's upbringing played a major role in her decision to start and run a sustainable business. She grew up in an environment that fostered creativity, sustainability and personal responsibility, and these values undoubtedly shaped her views and decisions. 
"There's a strong history of craft and design within my family. My grandmother was a master quilter, and so were my aunts. I've just always grown up around that."  
She continues, "I was also raised immersed in nature; my grandparents had a farm in the Sierra Nevada foothills, so I spent a lot of time outside collecting rocks, bugs, you name it."
Melissa was raised just outside Berkeley, California, which is known for its progressive and counterculture spirit. This exposure to progressive ideas—especially about sustainability and personal responsibility—influenced her business philosophy and laid the groundwork for the ethical practices she would later implement.
Case in point: Melissa's commitment to ethical and on-shore manufacturing. 
"When I started my business, I was really interested in making sure that other artists had jobs," says Melissa.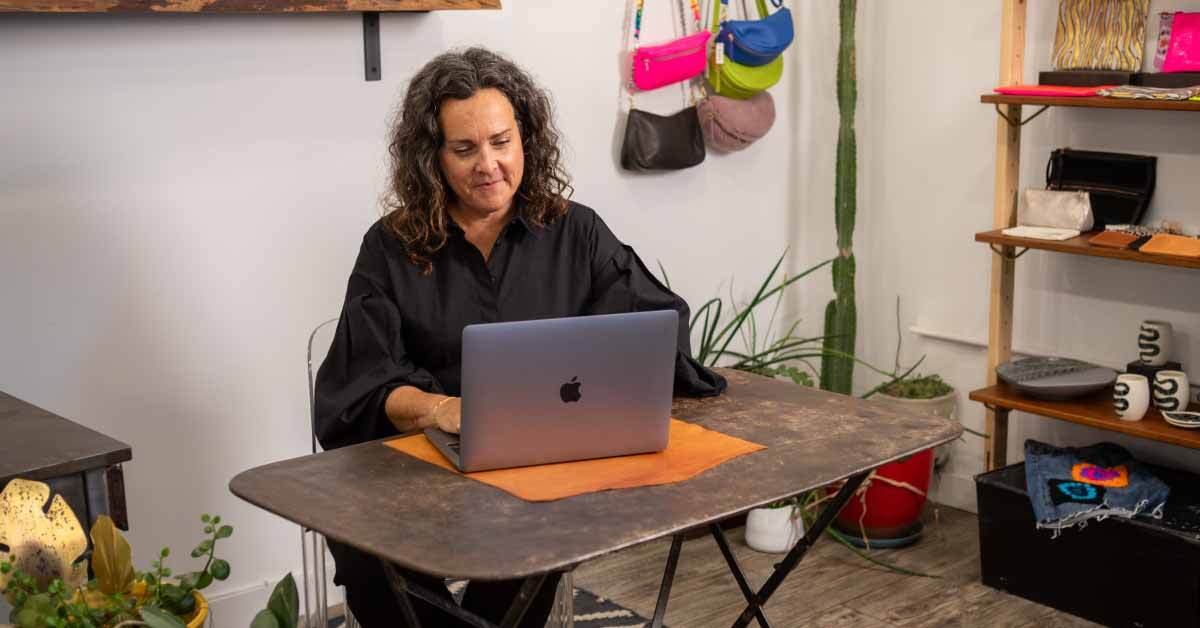 "So my commitment to responsibility started with my community. This was post NAFTA when everyone was making things offsite. There were very few jewelry brands at the time making things in the United States."
In fact, Melissa recalls people telling her that it wasn't possible to remain competitive without taking things offshore. 
She proved them wrong by designing a production model that emphasized craftsmanship and respect for the environment. Melissa's work kept jobs within the community and promoted sustainable manufacturing practices. 
"I realized that if this was possible for a brand of my size, then it meant that it was possible for other businesses. So, why wasn't anyone else doing it?"
Melissa wanted to make a bigger impact. "If I could drop a pebble in the pond, maybe we could create some other waves and bring new ideas that would transform the way we work."
This insight led to the next phase in Melissa's professional journey: her move to New York and involvement with the Council of Fashion Designers of America (CFDA).
Enacting greater change across the fashion industry
One of the first things Melissa did as a member of the CFDA was raise the topic of ethical and sustainable fashion. 
"I stood up on my first day as a CFDA member in this huge room of 350 of the United States' most influential designers. I asked what our industry's plans for sustainability were. And they looked at each other and said none."
Melissa continues, "So for a year I worked behind the scenes with some key collaborators in order to launch the CFDA Sustainability Committee. And we were able to start a conversation and a movement that has really impacted fashion."
Melissa's work with CFDA underscores the importance of starting conversations and bringing people in to enact change.
"As a small brand, I can affect a small amount of change, but I can't affect enough change that we need in terms of a global crisis; not only from climate, but from workers' rights and ability for people to live in non-emergent ways," says Melissa. 
"So to have more people join this idea and embrace these tenants and philosophy of business means that it's a cumulative effort. And within that, we'll see the most traction."
Powered by Lightspeed
At Lightspeed, we're proud to power game-changing retailers like Melissa Joy Manning. Lightspeed's POS and payments platform enables Melissa and her team to seamlessly manage stock, track sales and engage with customers.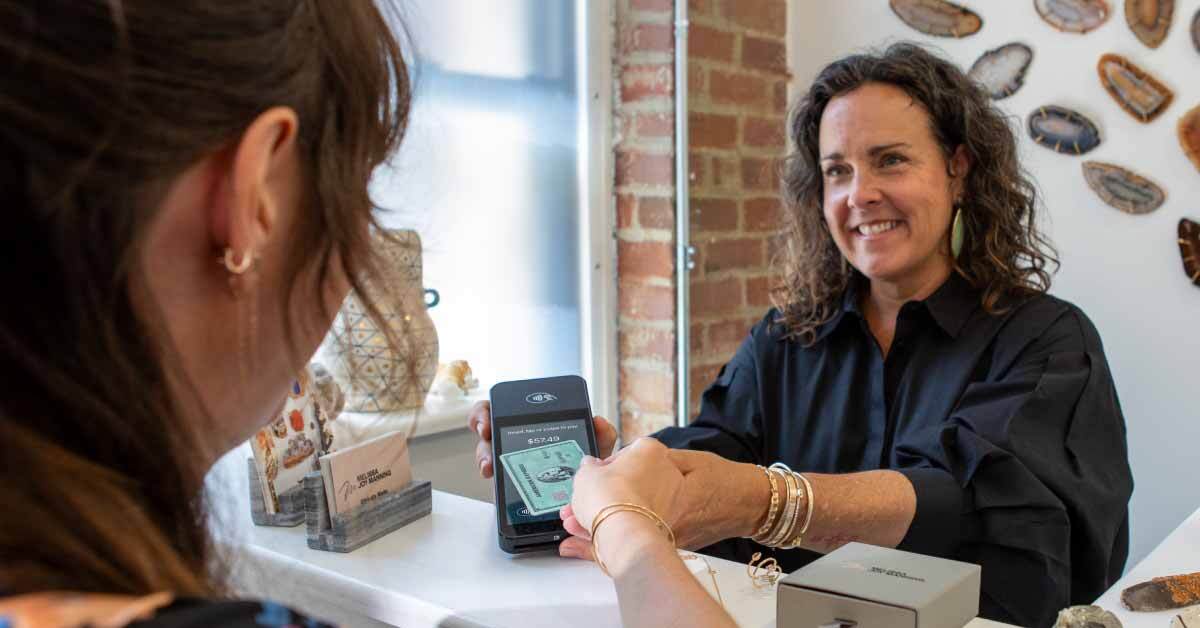 Lightspeed's reporting and inventory management capabilities, in particular, allows Melissa to understand and compare product performance between her stores, so she can optimize stock levels accordingly. 
"I'm in there weekly, looking at stock levels across stores. So if a product sells well in one location, but not in the other, I can then just send it over and they click "Receive" and then it's in their inventory."
"That's really important for a brand of our size, especially because we hand make our products so we don't hold a lot of excess inventory."
Lightspeed Payments also helps Melissa gain business insights and be more efficient. 
She appreciates Lightspeed Payments' instantaneous reporting, along with its simple and transparent pricing. 
Melissa Joy Manning's previous payments processor would "always have different fees for different kinds of cards," whereas Lightspeed Payments provides a straight percentage, which helps the business be more cost-effective. 
Payments is "something that we're really looking at because the market has gotten so much more competitive and the cost of business has gone up in many myriad of different ways. With credit card processing fees and bank fees, we're always trying to lower them because that's just money out the door."
Discover how Lightspeed can help you be the best in your business
Melissa Joy Manning is one example of the thousands of leading retailers powered by Lightspeed. 
Built for driven and ambitious retailers, Lightspeed has the tools you need to run a thriving  business. Manage inventory, suppliers, teams and stores from one retail platform. From easy-to-use POS and ecommerce tools to advanced reporting, Lightspeed is here to help you scale and succeed.